Home > Features and Benefits > Popular Product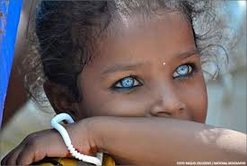 Proving Popular on Amazon
Mimi Fontaine's new moisturizing Anti-Aging Eye Cream is getting superb reviews. The new lotion is effective for both males and females and also was developed in response to consumer demands for anti-aging products. Mimi Fontaine Anti-Aging Eye Cream helps reduce wrinkles, dark circles, and bags under the eyes.
Customers Thrilled with Results
Below are some comments from early consumers:
"This is the best eye cream I have ever used. It is lovely and moist without being oily and seeping into my eyes like other products I have used. I am thrilled it doesn't have any bad ingredients or fragrance in it. I swear I look younger already LOL. Also, I received the product 2 days after ordering! Great customer service."- From Jaqlin, July 1, 2014.
"Very nice texture. Melts into the skin - no blurry vision. Hydration lasts. Overall a very nice product much welcome in this dry climate (AZ). Dispenser bottle puts out just the right amount and makes it easy to keep the product fresh and clean. My under eye area looks better - It looks like the dark circles are responding.." - From Brenda Smet, July 2, 2014.
"I love that this cream is thick and silky smooth! I love the way this cream feels. I don't mind using it all over my face. The dispenser is nicely made and works perfectly. Also, the seller really ensured that orders were shipped promptly (mine was) and that the customer was happy. I've used it twice so far and think my purple circles are a little lighter!" -From Lydia Beckham, July 3, 2014.
Our First Anti Aging Product
This ingenious eye cream is the first in a line of anti-aging items to be marketed by the company, the result of the current research in the industries of cosmetics, science, and innovation. Mimi Fontaine Moisturizing Anti-Aging Eye Cream incorporates reliable ingredients that give needed support at different levels of skin care.
The substances include hydrolyzed collagen, hydrolyzed elastin, licorice root extract, retinyl palmitate (a kind of Vitamin A), Vitamin E, as well as aloe barbadensis leaf juice extract. There are no parabens and no propylene glycol in the item. No animal testing is involved.
There is a 100 % money back satisfaction guarantee. More product information is readily available at the Amazon website.